QueenSpark's monthly special offer!
This is a great way to get your hands on one of our books, but at 50% off the usual RRP.
Our Book of the Month available at half price until 31st August for the bargain price of £5 is:
---
 Brighton Trans*formed
Trans identities are often neglected, re-written or even erased from formal histories. Brighton Trans*formed features, in their own words, the rich variety of Trans lives in Brighton & Hove today; it preserves previously untold stories for future generations, and is a much-needed exploration into the diversity of gender expression within the city.
It's contributors ranged from 18 to 81 years old with very different life experiences. All of their testimonies have in common an absolute honesty and openness: contributors shared their joys and tragedies; adversities faced, and a display of strength and resolve to be themselves.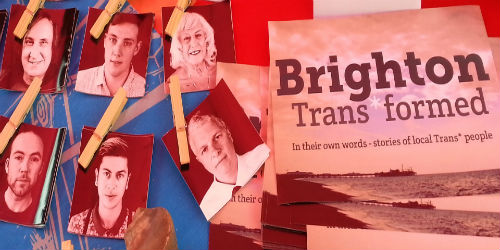 £5