The Brighton & Hove Photographic Collection is a unique 'People's History' of Brighton & Hove, featuring historic and contemporary images submitted to QueenSpark Books.
Contributors include professional and amateur photographers and those who like to share their personal family photographs. Some of the collection was collected at community events and media appeals.
The website is ongoing and we are inviting local people to submit your photos to the collection to create a growing online archive of Brighton and Hove images from the 1800s to the present day.
You can also buy a selection of these images, with our books The Brighton & Hove Photographic Collection Vols I and Vol II.
Curators include:
Magnum photographer Mark Power was the inaugural guest curator. He was endlessly fascinated by images of the town whether it is from the earlier days of photography or from the more recent past.
JJ Waller shot some facsinating images capturing the last day of the Open Market before its makeover re-launch in 2013. He has been recording the city over many years.
Barry Pitman contributed photos from his archive with a common thread around performance both live and on the street including events and activities that are not often recorded.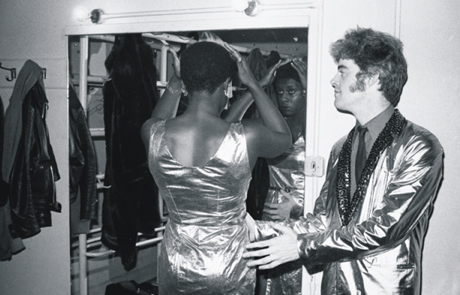 Photographer: Barry Pitman
Books 1 & 2 of the collection are available here:
Go to the website to submit your photo and see the collection: www.photosbrightonandhove.org.uk
Supported by: The Heritage Lottery Fund