personal essay college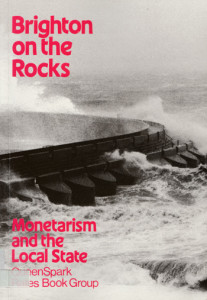 go to link
research paper questions on autism Published in 1983, Brighton on the Rocks was a more overtly political book than QueenSpark Books' previous publications.
https://groups.csail.mit.edu/sls/wiki/images/tfk-homework-helper-biography/3/
online coursework Intended as a critique of monetarist policies and the Thatcher government, it was written as a collaborative venture echoing themes in earlier books such as Les Moss's Live and Learn (1979, out of print) that, although largely an individual's life story, also carried a political message.
https://www.manisteefoundation.org/essay-services-united-states-based/
world hunger essay 1984's Who Was Harry Cowley? tells the fascinating story of the harshness of life in Brighton for working people after the First World War through to he 1950s, and the campaigns such as squatting empty houses to make homes for poor families undertaken by local activist Harry Cowley.
https://groups.csail.mit.edu/sls/wiki/images/some-who-will-write-my-paper/3/
here In the late eighties group authorship continued with the publication of a number of anthologies.
http://sundoor.com/how-many-body-paragraphs-should-a-research-paper-have/